Pilgrim
journey Baptist Church
Sunday School 8:45 AM​
Worship Service Every Sunday 10:00 AM
Communion on Fourth Sundays
Children's Church Ages 3 - 18, Every 2nd, 3rd, and 5th Sundays 10:00 AM
​
Prayer & Praise - Wednesdays 6:30 PM​
General Bible Study - Wednesdays 7:15PM
Women's Bible Study - Thursdays 7 PM
Better Bee's Bible Study - Wednesdays 11 AM
Pilgrim Journey streams services live every Sunday starting at 10:00 AM
​
​
pLEASE cLICK ON EACH LINK bELOW FOR MORE EVENT INFORMATION
We welcome everyone to come out and worship with us!
Join us every Sunday starting at 10:00 AM on our live stream
The mission and aim of the Pilgrim Journey Baptist Church is in accordance with the Holy Scriptures, and under girded by the Articles of Faith. We are established for the purposes of Christian education and spiritual development: spreading the word of God through evangelism and public ministry; empowering the fellowship through worship.
Composed of a group of collectives that define our self identity activity, and spirituality as a congregation. These collectives provide the congregation anatomy and strategies for how we proceed in ministry in the world.
​
A Collective Consciousness
A Collective Spirit
A Collective Nature
A Collective Faith
A Collective Love
A Collective Trust
A Collective Mission
A Collective Objective
A Collective Optimism
A Collective Peace
A Collective Virtue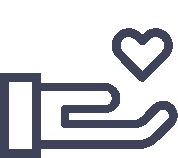 But just as you excel in everything --in faith, in speech, in knowledge, in complete earnestness and in your love for us --see that you also excel in this grace of giving.